Gui comes from a background as head of production at Wieden + Kennedy and Senior executive producer at Stink Brazil.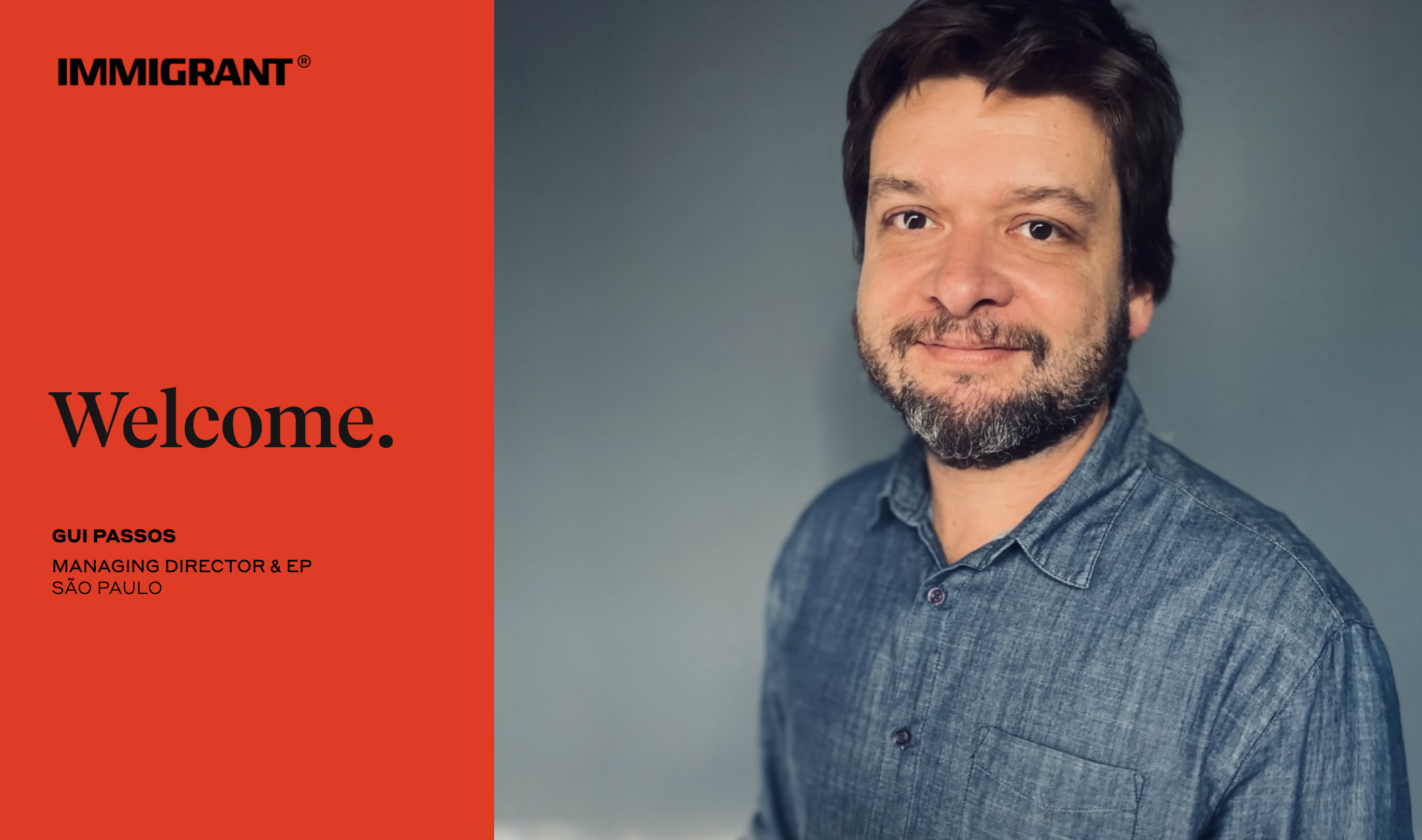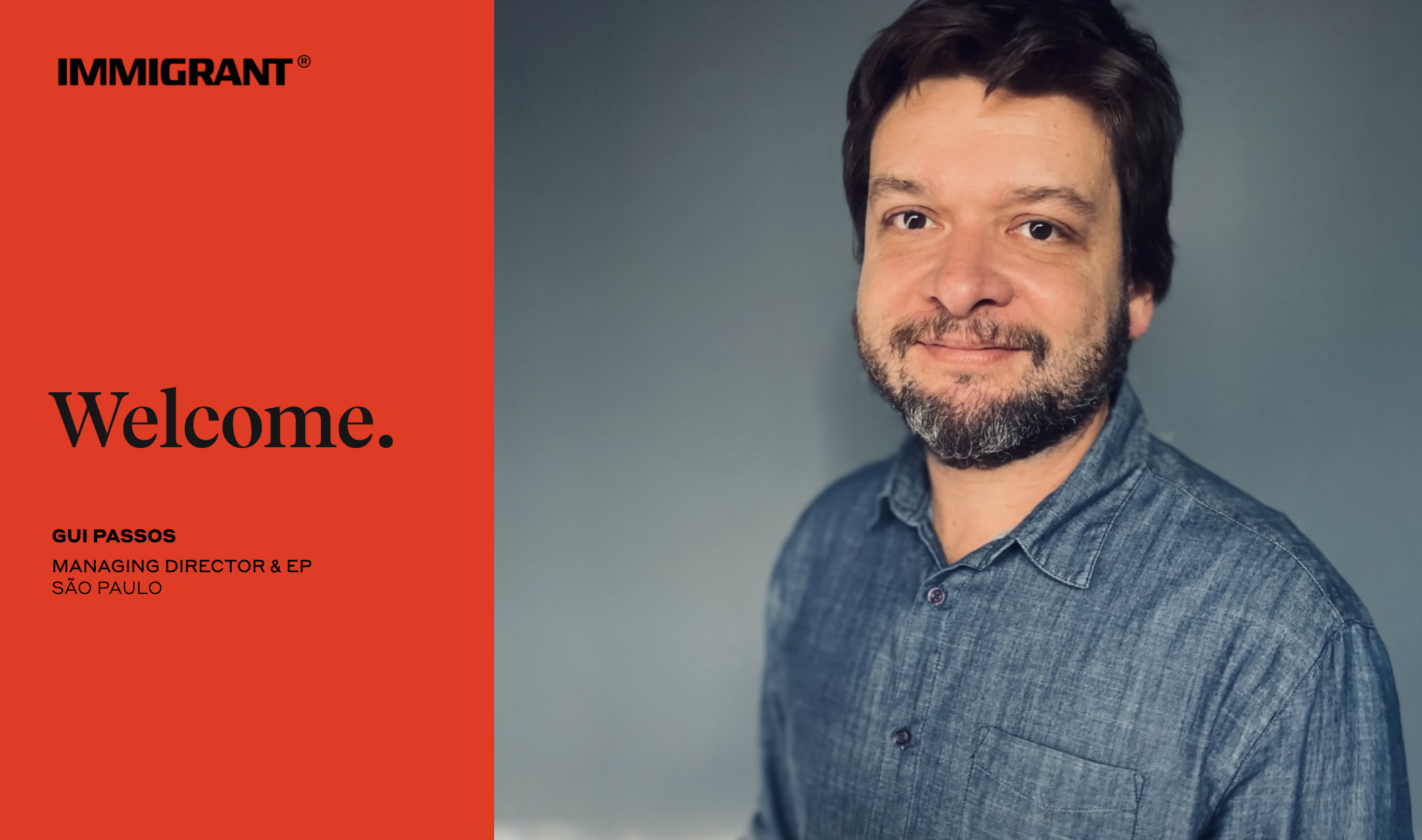 We're very happy to have him join us as Brazil's Managing Director as we launch Immigrant.
Gui will work closely with the founding partners and play a major part in establishing Immigrant as a creatively driven production company. In Brazil and also internationally - as we work towards a borderless approach to production across all our offices. 
Gui has always set a high bar for the industry - and we have great admiration for his work historically. So we're both privileged and excited that he will bring his substantial experience to bear in leading the Brazilian office and developing Immigrant creatively; Where we hope to make use of his keen eye for discovering and supporting the next generation of talent. 
Gui began his career as a line producer at some of Brazil's most prestigious production houses. He then flew to the agency side as a broadcast producer for all LATAM at CW/McCann, before heading over to Weiden+Kennedy Sao Paulo. Here he took on the role of head of production overseeing and producing works for global and award winning campaigns for clients like Nike, Ambev and Coca-Cola.
Wanting to get back into the creative machine room he then crossed back to the production side, joining Stink Films São Paulo as Senior Executive Producer. Here he also oversaw the creative development of the roster; scouting and developing new talents for both local and global representation. 
He was a Juror for the Young Director Award in Cannes in 2018 and his career so far has seen him involved in many award-winning projects with acolades from Cannes, Ciclope, 1.4, CCSP and D&AD among others.