We're looking for an Executive Producer to join us in Amsterdam. The more Immigrants, the merrier.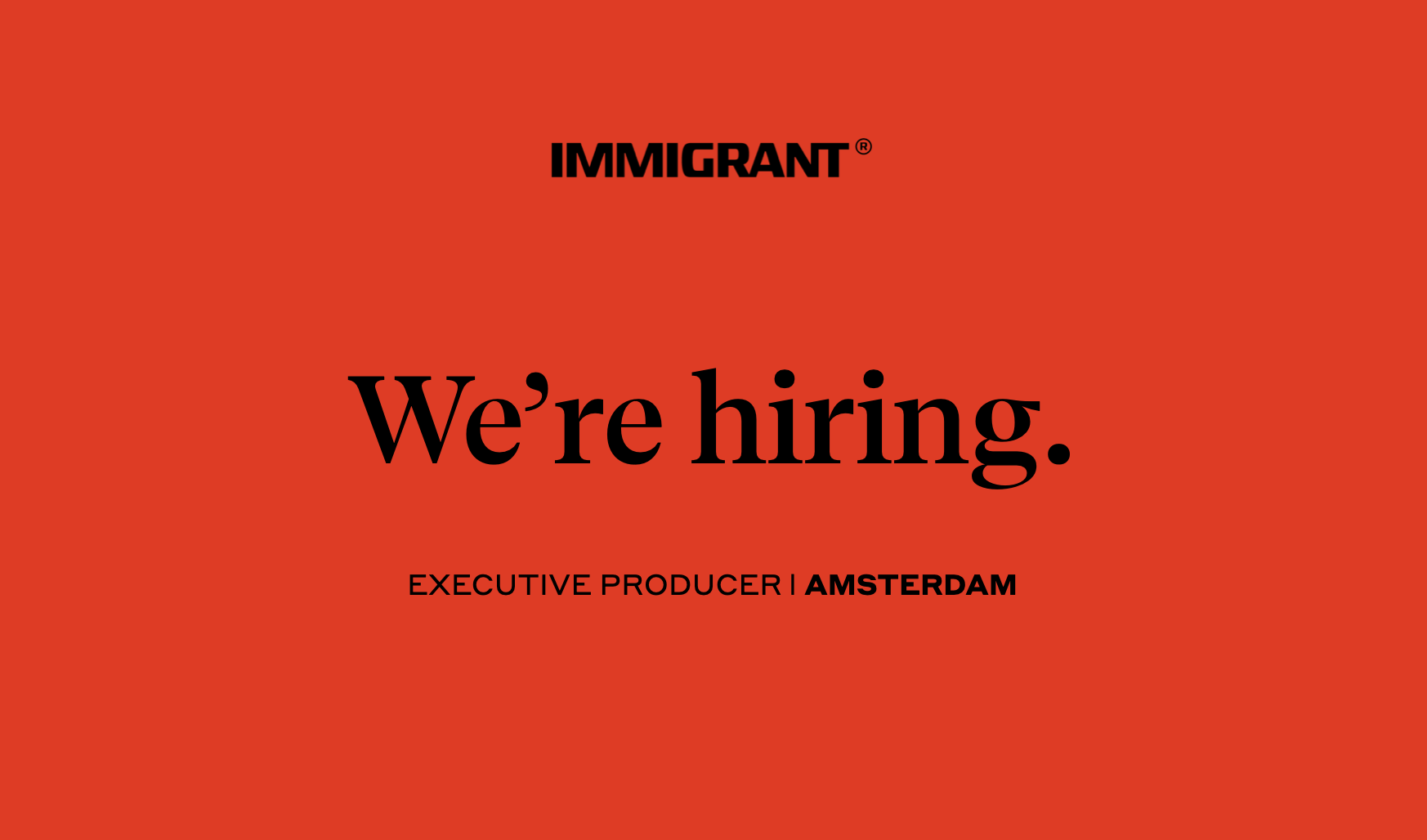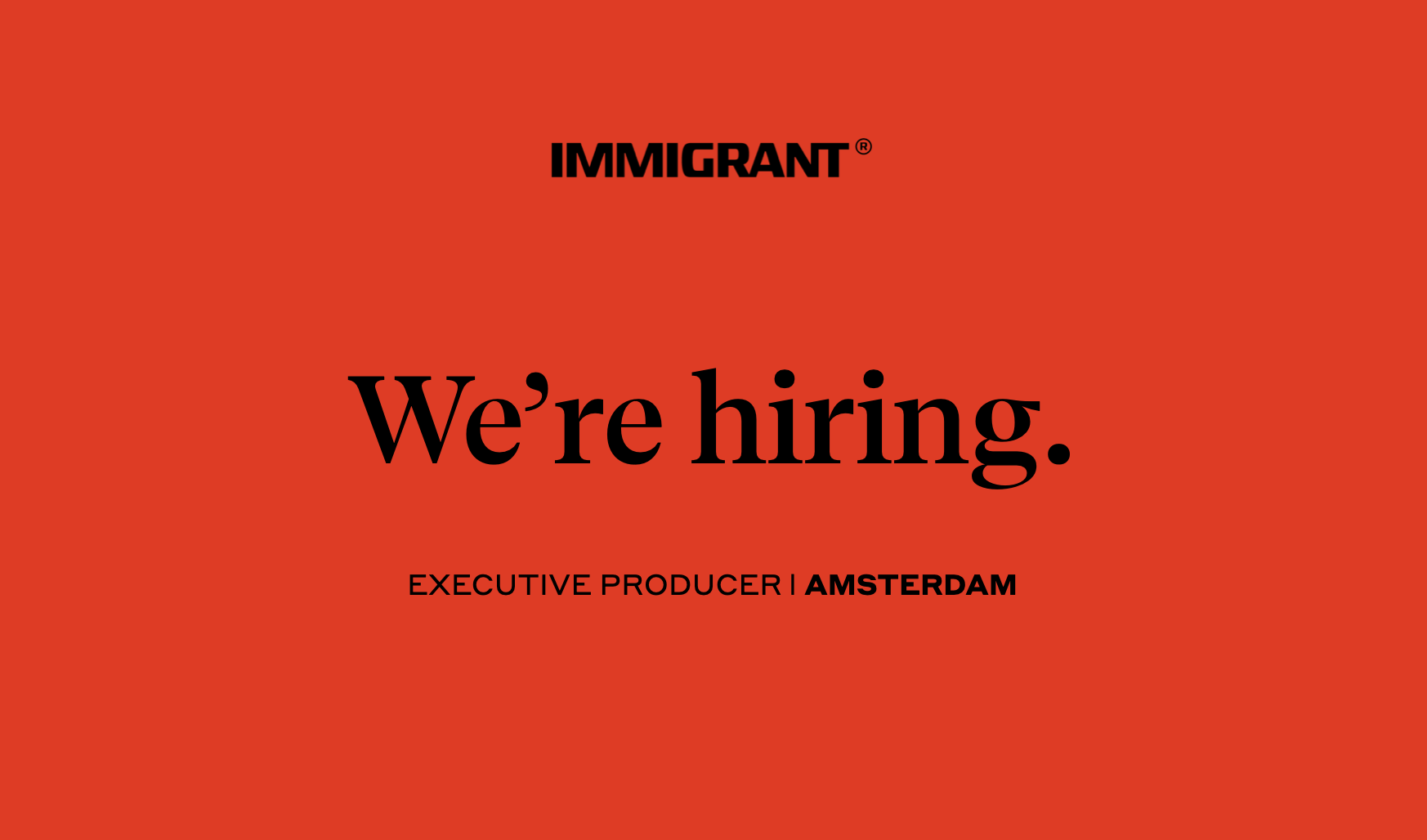 We seem to have hit the ground running at rather a hefty speed, so we're looking for an Executive Producer to lead the charge in our Amsterdam office. 
The primary responsibility will be to oversee and manage productions originating in the Benelux territory. 
In the day to day, this will include maintaining relationships with agencies & bidding in creative partnership with our directors.
Most importantly we want someone to bring a high degree of creative ambition to bear in overseeing production so as to uphold the highest standard of craft.
Looking a little further ahead, there is also an opportunity and openness for you to contribute meaningfully to the creative and strategic development of Immigrant. We are not a production company weighed by tradition or set in our ways. We are malleable and open to ideas. Hopefully you are excited by that. 
Responsibilities 
Managing and executing all bids in the Amsterdam office, with professionalism, care and creative ambition - handling all communication with agencies and clients while also acting as a sparring partner for the director. 
Overseeing physical production and post production relating to the Amsterdam office, in addition to stepping in as a line producer when relevant. 
Supporting other Immigrant offices with productions oversees, when relevant. 
Engage in the development of Immigrant, specifically by scouting and developing new directors for both the local and international roster
Requirements 
You have 3+ years of experience in commercial film production as an Executive Producer and have a strong understanding of practical production. 
You are a leader and a team player who values creating a joyful and appreciative work environment for everybody, as you oversee all aspects of production - especially when the pressure mounts. 
While you are skilled at managing relationships to clients and agencies, your inclination is to stay close to the action - and you're willing to get dug into the dirty work of production when called for.
It's important that you have experience and feel at ease in larger projects - while still able to get excited at a small one that has creative heart. 
You have an eye for talent, and a desire to discover and support new directors. 
You've got excellent communication skills in English. Dutch is a desirable plus. But not a requirement. 
it's important to know that a fair amount of travel will be required. Hopefully that's a plus!
And if you are intrigued and would like to know more please reach out to MD Phie Hansen
[email protected] / +45 5358 6888
To apply please write to [email protected] 
APPLICATION DEADLINE : March 15th 2022